Scaling and Root Planing

Spokane Valley, WA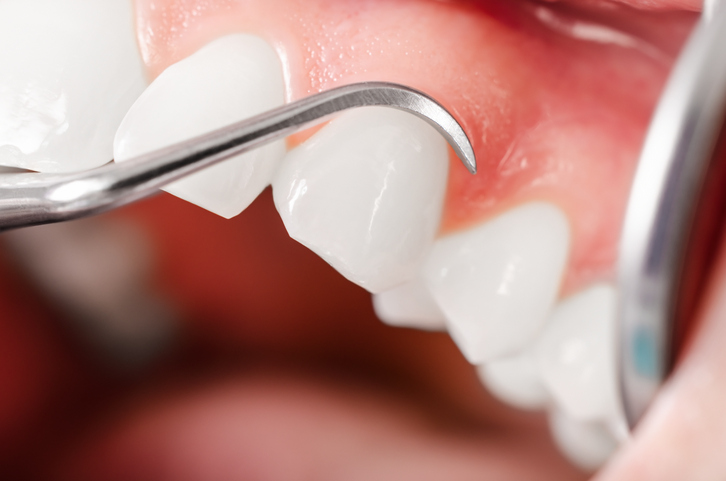 You should visit Coulter Family Dentistry every six months for your routine dental check-up and professional cleaning. During these appointments, we will check for tooth decay and gum disease to ensure you maintain a healthy and beautiful smile. Unfortunately, even with a regular check-up and proper oral hygiene, you may still develop gum disease. If this is the case, we may recommend a treatment option known as scaling and root planing.


Why You May Need a Scaling and Root Planing

Gum disease is split up into two stages—gingivitis and periodontitis. In the early stage of gingivitis, the bacteria in plaque build-up causes the gum tissue to become red, irritated and inflamed. Gingivitis is easy to treat and reversible. If left untreated, gingivitis will advance to periodontitis, which is much more serious. Periodontitis is an infection of the gum tissue that affects the teeth and underlying bone in your mouth. Eventually, the supportive bone, ligaments, and connective tissues will deteriorate, causing the tooth to become loose. Gum disease is the leading cause of tooth loss in adults. Scaling and root planing is an effective way to combat gum disease before tooth loss occurs. We may recommend a scaling and root planing if you have more advanced signs of gum disease, including bad breath, heavy tartar build-up, and deep periodontal pockets.


Scaling and root Planing Procedure

Before the scaling and root planing procedure, Dr. Travis Coulter will numb the area and eliminate discomfort using a local anesthetic. If you have sensitive teeth, we may also use a desensitizing paste to provide you with relief. Next, we will "scale" the surfaces of your teeth using a hand instrument, ultrasonic scaler, or a combination of the two. During the scaling process, the goal is to eliminate the bacteria in plaque and tartar build-up. An ultrasonic scaler removes plaque and tartar with microscopic bubbles that explode on the surface of your enamel.

Once we have scaled the visible surfaces of your teeth, we will move on to the roots. Root planing, which smooths out the rough areas on your roots, is a crucial part of eliminating gum disease. Root planing prevents plaque and tartar from re-adhering underneath the gum tissue. In other words, your gums will heal and reattach more securely, and your periodontal pockets will return to normal depths.

Most scaling and root planing procedures require multiple appointments. Depending on the severity of your gum disease, it may take two to four visits to complete. If your gum disease is advanced, surgical intervention may be required after a scaling and root planing.


After the Procedure

Once the procedure is complete, we will ask you to schedule a follow-up appointment so we can check on your progress. We want to ensure that your gum tissue and periodontal pockets are healing properly. In most cases, the procedure will be a success. Red or swollen gum tissue will become pink and secure again. If your gum tissue responds well, no other treatment will be necessary. Be sure to brush and floss your teeth on a daily basis. Regular cleanings and check-ups will also reduce the chances of reoccurring gum disease.


Schedule an Appointment

If you have gum disease, call 509-924-1314, and schedule your appointment today!