Dental Bonding Spokane Valley WA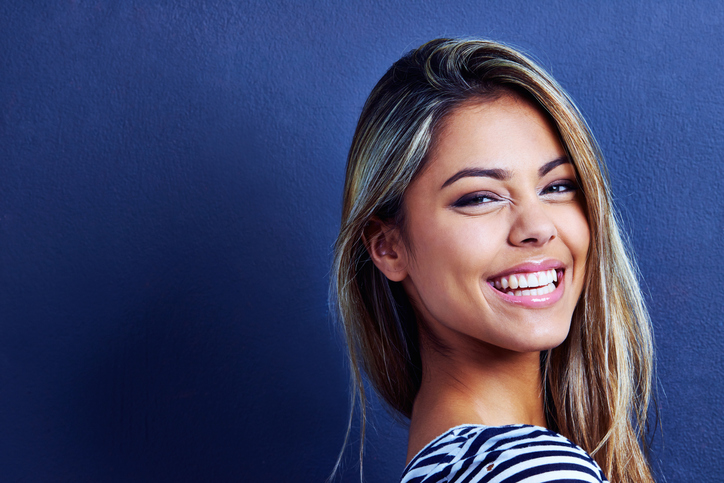 Dental bonding
is used for
cosmetic
purposes to improve the appearance of a chipped or discolored tooth. Bonding is an effective cosmetic tool because it involves tooth-colored composite resin material. In certain instances, we can also use bonding as an alternative to silver (amalgam)
fillings
, or to protect a root after gum recession. If you are unhappy with the imperfections of your teeth, Coulter Family Dentistry can help you attain a more beautiful smile with dental bonding!
Benefits of Dental Bonding
Dental bonding can be used to improve teeth that are chipped, cracked, stained, misshapen or separated by a large gap. Dental bonding is also one of the easiest and least expensive ways to fix a cosmetic issue.
Unlike other cosmetic options, such as crowns and veneers, dental bonding requires little or no removal of tooth enamel. Crowns and veneers are also typically manufactured in a dental laboratory, require extensive preparation, and take multiple appointments. Dental bonding can be done in the office, with a single appointment, and very little preparation. Also, dental bonding does not require local anesthetic unless it is being used to fill a cavity.
Bonding is most useful in areas of the mouth with low bite pressure. Because of this limitation, we believe it is best suited for small cosmetic changes involving you anterior (front) teeth.
Dental Bonding Procedure
Before the resin is applied, Dr. Travis Coulter will roughen the surface of your tooth to help the bond material adhere properly. Our dental assistant will use this time to mix the resin and match the color of your natural teeth.

During the procedure, Dr. Travis Coulter will apply the resin composite and mold it to improve the shape of your tooth. A special curing light will be used to harden the resin quickly and efficiently. You may be asked to bite down several times so we can check if excess resin needs to be smoothed away. This process will be completed until we achieve the perfect fit. Once it hardens, we will apply polish to give it the sheen of natural enamel. The bonded area of your tooth will be virtually indistinguishable from your natural tooth.
Aftercare For Dental Bonding
After bonding, your tooth may feel a little strange. It may seem wider or longer, but over time it will bother you less. After a while, you may even forget you have a bonded tooth.
Bonded teeth do not require any special care. For the most part, you should continue following proper oral hygiene practices. Make sure to brush your teeth twice a day, and floss at least once a day. Dr. Travis Coulter also recommends an antiseptic mouthwash, professional cleanings, and regular checkups.
Unfortunately, resin composite is susceptible to chips. To avoid damaging your bonded tooth, eliminate habits like chewing your nails or biting on pens. If you notice any sharp edges, or strange feelings when you bite down, give us a call.
Resin composite has a varying lifespan. With the proper care and maintenance, your bonded tooth could last up to 10 years before it needs to be repaired or replaced.
Learn More About Dental Bonding
If you are interested in dental bonding, call 509-924-1314, and schedule your appointment now!